Aqua Massage
Questions about Aqua Massages?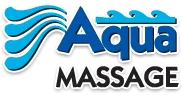 HealthPro Wellness Center can now offer their patients the best in combined beneficial treatment modalities with the Aqua Massage XL or PT product line. In clinical studies, massage therapy has been proven to be one of the most powerful methods of stress management, and may prevent the development of stress-related illnesses (hypertension, heart attacks, depression, etc.). Aqua Massage offers patients of all ages the benefits of a hands-on massage with the therapeutic benefits of heat. The combined effects of heat and massage can have remarkable impact on:
• Muscle tension relief
• Reduced soreness
• Improved sleep
• Increased circulation
• Pain reduction
• Decreased muscle spasms
• Increased range of motion and flexibility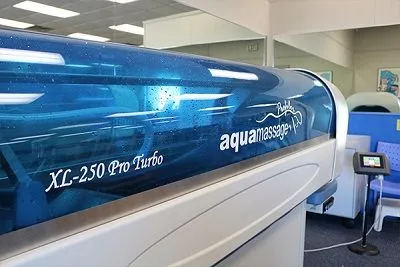 An additional benefit is that massage promotes body self-awareness, and patients who receive regular massage often experience increased motor and posture control, with a corresponding reduction in injury susceptibility.
Aqua Massage PT Pro provides the all benefits of Dry Hydrotherapy, Dry Heat Therapy and Massage Therapy without the usual inconveniences and time required for these modalities. Each rugged, stainless steel unit is self-contained, requires minimal floor space, and is exceptionally easy to operate.
The Aqua Massage PT Pro offers easy entry and exit with a firm supporting cushion–there is no climbing off an unstable water bed membrane – and the patient remains fully clothed. Water pulse frequency can be independently adjusted separately from the water pressure control to suit each client's sensitivity and needs for pain relief or relaxation, while a separate, hand-held control allows the user to pause the adjustable pressure water jets on problem areas .

GIFT CERTIFICATES AVAILABLE
For more information on Massage Therapy , call Haydel Chiropractic in Houma, LA at (985) 872-1133!